ABOUT
In 2012 Leaf Capital established a trust to acquire and hold investment interest for the benefit of historically disadvantaged individuals directly or through projects. The aim is to advance and promote broad-based BEE in each investment that is made. The project aims to assist previously disadvantaged persons through the provision of an annual financial contribution which they may then use to improve their lives in the manner beneficial to them.

The trust is certified as a Broad Based scheme in terms of the BEE codes and has appointed an independent chairperson to ensure due process. Black ownership remains constant at 100%. The trust empowers its partners by creating opportunities for the employees to be appointed as beneficiaries.

The beneficiaries of the trust are historically disadvantaged employees of Leaf Capital and its underlying investments. They are selected based on the trust's investments selection criteria and their relationship with heir employer.
BENEFICIARY TESTIMONIALS
"On behalf of all the Huge Connect beneficiaries, we would like to extend a heartfelt thank you for the continued opportunity as beneficiaries of the Leaf Empowerment Trust. We would also like to extend our sincere gratitude for allowing us to be recipients of the distribution"
"The opportunity granted by the Leaf Empowerment Trust is greatly valued by the recipients. Thank You for creating an empowering opportunity that is beneficial to your staff"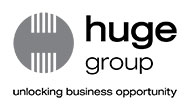 Huge Group Ltd is focused on unlocking opportunities in South Africa through the strategic acquisition and agglomeration of powerful and independently successful, yet complementary subsidiary operations.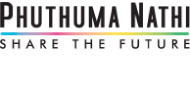 Leaf Private Equity, together with an investment consortium, identified an opportunity to build a significant exposure to Multichoice South Africa Holdings (MCSA), which houses the South African PayTV operations of the Multichoice group. They set up an empowered vehicle to acquire shares in the two MCSA empowerment schemes: Phuthuma Nathi 1 and Phuthuma Nathi 2.
Our corporate advisory services give you impartial, innovative and strategic advice that covers the financial advisory spectrum.
For any additional information on the Leaf Empowerment Trust, please contact us directly.