Welcome
We form relationships with company principals and provide a senior point of contact throughout our engagement with our clients. We are proud of our track record and that our clients and investors feel confident to refer us to their personal networks.
Our professional team is multi-skilled, and we provide the right combination of resources to structure what you need. When it comes to specific strategies, we have the experience and insight to ensure that they are thoroughly evaluated and that good governance is observed at all times.
Corporate Finance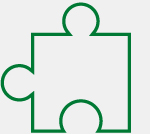 Our corporate advisory services give you impartial, innovative and strategic advice that covers the financial advisory spectrum.
Property

Our property portfolio focuses on prime properties with blue-chip tenants and approach asset management proactively with a long-term vision.
Leaf Empowerment Trust


Leaf Private Equity established a trust to acquire and hold investment interests for the benefit of historically disadvantaged individuals directly or through projects.
The Trust is certified as a Broad-based Scheme in terms of the BEE Codes. The latest audit reflected that the Trust's beneficiary composition makes it 100% Black owned and 53% Black Women Owned.