MAKING A DIFFERENCE
We care about the wellbeing of the communities around us
As part of our work, we aim to improve the lives of the people around us. We believe that making a difference is not just about donating money, but also about getting actively involved. We encourage our staff to support initiatives they feel strongly about. By striving to address issues of poverty, education, etc. we have a greater chance of a stronger economy.
Some of the initiatives we have supported:

In July 2014 Leaf Capital participated in the Habitat for Humanity Mandela Build. Our staff will again take time out of their busy days to help build houses during Mandela Week this year (2015). Leaf Capital's association will more than likely be ongoing. We encourage all South Africans to join hands and help alleviate the housing backlog to support government's efforts.

A place of hope where children feel loved
The school offers children from a disadvantaged community the opportunity to attend school on a full-time basis. The school offers hot meals daily and a curriculum in-line with the Western Cape Education Department (WCED). iThemba means 'hope'.
Our support helped the school to better the facilities they offer
The school's vision is to provide the best possible intellectual, physical, emotional and spiritual foundation for children from under-resourced communities in the Cape's southern peninsula. Their mission is to provide high-quality pre-primary education, balanced nutrition, structured activities and health monitoring. The school works in partnership with parents and the broader community.
If you would like to read more about iThemba school, please visit www.ithembaschool.org.

Children today are faced with many uncertainties
By supporting children during their early years, we can motivate them towards a brighter future. Baitul Ansaar children's home establishes a stable and caring family environment, and is committed to the social, physical, emotional and psychological upliftment of children who aren't cared for by their natural parents. The primary goal is to facilitate and support the social development of the children.
We helped the children to start the new school year on a good footing
Our staff members spent a day with the children and the wonderful, dedicated staff members. It was a pleasure to supply items such as stationery and uniforms to the children. The staff and children really inspired us with their positive outlook and the good work that they do.
If you would like to read more about Baitul Ansaar, please visit www.baitulansaar.org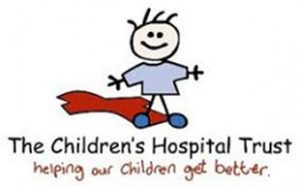 The Red Cross Children's Hospital – Aromatherapy Initiative
Leaf Capital handed over a cheque to the value of R100,800  to The Red Cross Children's hospital in support of the Aromatherapy healing being offered at the hospital.  We are assured that this contribution would make a passable difference to the lives of the children.  Leaf Capital is pleased to be part of this very vital and special initiative.
Some Background
This initiative started in the "Burns Unit" of The Red Cross War Memorial Children's Hospital and now has rapidly expanded into all wards throughout the hospital
The hospital manages approximately 250,000 patient visits a year and the children are referred to the hospital from all 9 provinces in the country
How it helps
Stress, trauma and anxiety can all have a negative impact on the central nervous system and our bodies, Aromatherapy is a complimentary healing modality that helps to improve emotional well-being and relieve the physical symptoms of ill health.  It works holistically taking into account the entire body, mind and spirit.
Children that take part in this programme have a chance at a more ordinary life
SNAP runs an intensive seven-day workshop that teaches parents to help special-needs children at home more effectively. The school also has daily classes for the children that cover basic skills, such as language development, group work and fine motor skills.
The aim is for special needs children to eventually attend a mainstream school
SNAP was developed in response to a demand for specialised aid for children who require special care and teaching in terms of their educational development. Our support enabled a little boy and his parents to attend the SNAP work shop. We continue to support the family with school fees for 2013.
If you would like to read more about SNAP, please visit www.snap.org.za.